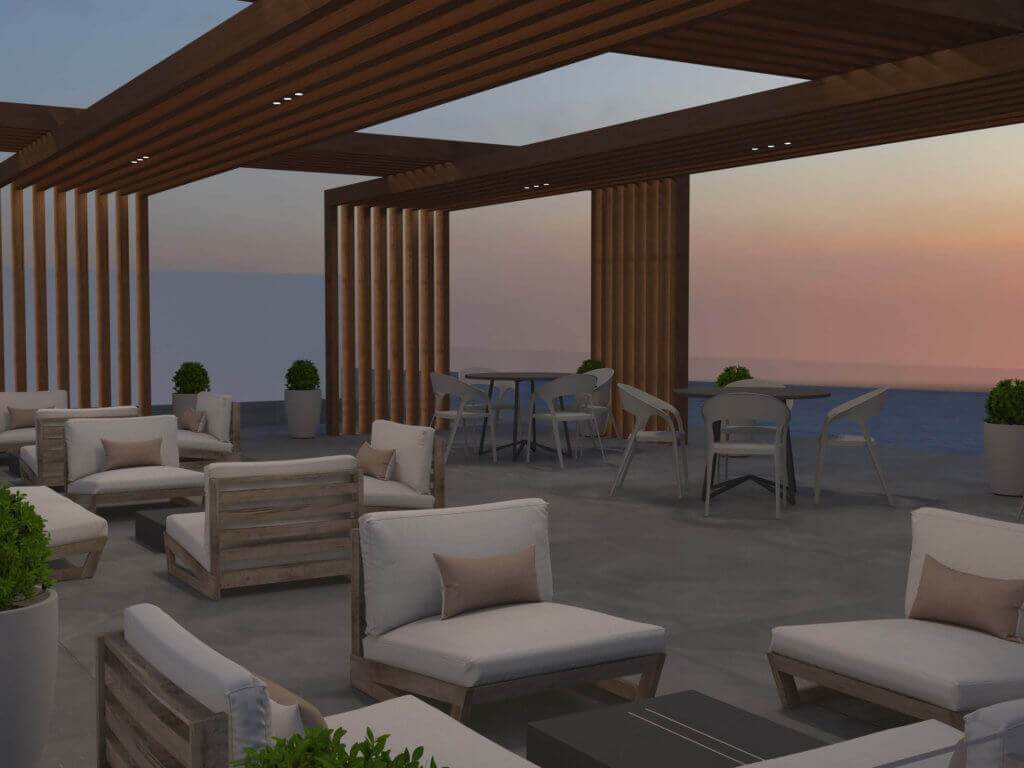 What is a Sunshade Screen
A sunshade screen is by definition an architectural element that protects the building from the sun's rays and prevents its overheating.
Just like wpc ventilated facades, sunshade screens also have an aesthetic function. In fact, with sunshade screens we combine protection, design and the functionality of protecting the building from overheating.
In recent years it is not uncommon to find new buildings with sunshade screens that complement (and often improve) their design. WPC perfectly integrates into this architectural element, increasing its properties thanks to its resistance.
WPC Sunshade Screens
Our composite wood products, always of the best quality, allow us to provide a high-quality finish that is always resistant to atmospheric agents.
Our sunshade screens are made of high-quality composite wood and we are able to provide customization for all your needs.
It is important that the facades in buildings are comfortable and aesthetically pleasing. A building that has a screen wall, in addition to being recognizable for its particular design, has also an internal temperature mitigated by the sunshade screen, which greatly helps with energy saving. You'll have less expenses on cooling and the façade has a protection that exposes it less directly to bad weather.
Peekaboo Screen Walls
Peekaboo sunshade screen system by Ecolegno Saimex, creates a refined and private open space environment. It allows architects to outline private outdoor areas, letting the eyes slide towards the horizon.
Peekaboo Ecolegno pergolas in WPC are elegant and ensure effective decorative results. Peekaboo Ecolegno WPC sunshade screen are simple to install and are supplied with all the necessary steel brackets and screws.
Composite wood allows attractive designs and makes pergolas modern and trendy. Peekaboo sunshade screens outline your space, but they don't close you in a real thick wall.
You can still look through, you can Peekaboo!
For further information, do not hesitate to contact our offices or write at info@saimex.it.