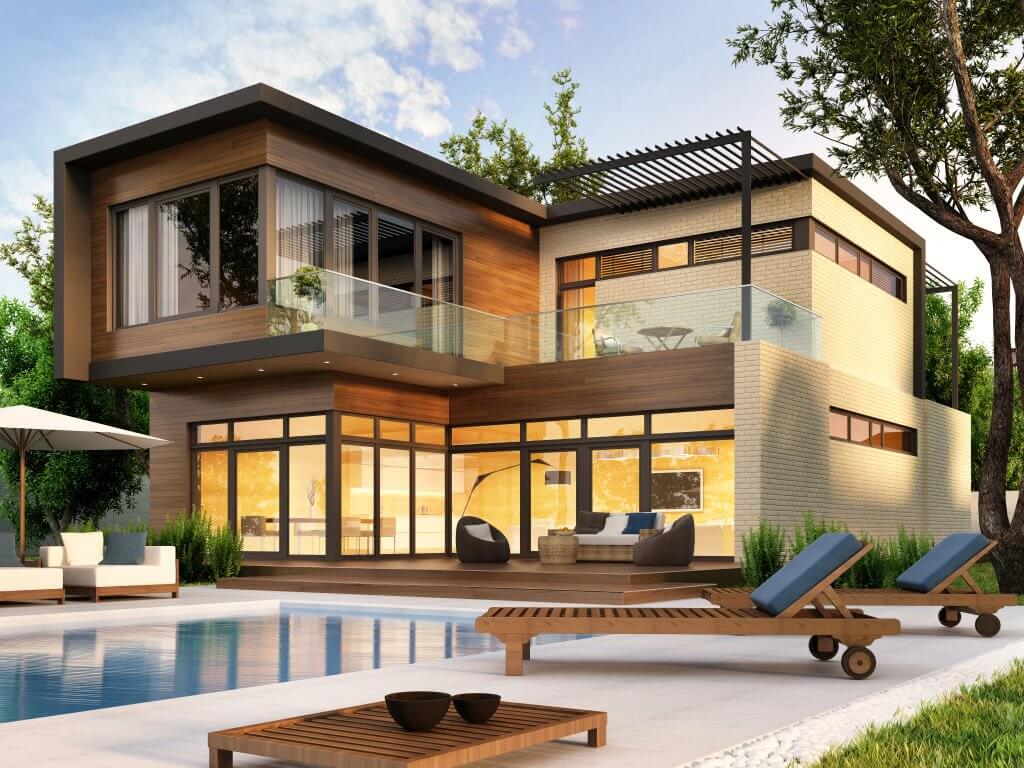 Just like the wall cladding, the Saimex rainscreen cladding is installed at a distance from the inner wall layer to enable air to flow through. This ventilated air cavity helps with condensation and humidity issues to avoid damage to the framework.
Rainscreen cladding is also referred to as a multi-layer system that enables the building to breathe. It gives a real boost to traditional thermal insulation systems. Ecolegno composite wood boards have excellent engineering performance and their modular installation makes them quick and easy to replace.
They are also very easy to install and mean even large projects can be completed very quickly, with the added bonus of understated, on-trend style.
Features of Ecolegno ventilated facades
Ecolegno composite wood rainscreen cladding is mainly used for large buildings, walls with thermal insulation but also just to give a building a different design look. It is also perfect for building makeovers by internationally renowned designers and architects who can use the boards for a variety of project because of the wide range of listed colours.
Building facades are very important nowadays. They play a crucial role in the acoustic comfort of interiors and can also keep down energy consumption in winter and summer.
A versatile product
The composition of Ecolegno is the result of extensive research and its special polymer makes it extremely environmentally friendly. It is a perfect substitute for other more refined but very costly wood types, and unlike traditional wood, rot-proof and won't split. Ecolegno by Saimex is perfect for outdoors. It is completely maintenance-free.