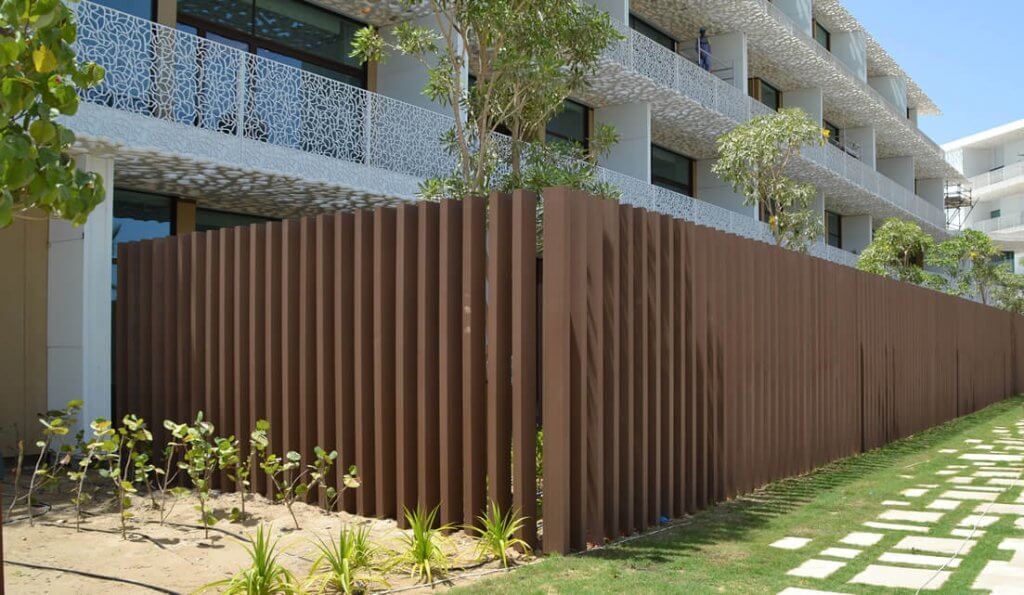 WPC Fences
Ecolegno by Saimex has developed a wpc fencing system able to create a comfortable outdoor space that is also protected, sheltered and independent.
Fences are essential to live in an outdoor space in complete peace and relaxation, as they allow you to separate a garden from the street or from the surrounding environments.
Not only that, WPC fences do not necessarily provide a closed wall, but give the possibility to have light between the slats, ensuring a bright effect.
A fence doesn't completely close the space but defines it in a clear way; wpc fences, as we said, are not real thick walls, but more like delimiters of spaces.
Composite wood is the perfect material for fencing, it is in fact 100% ecological and recyclable, requires no maintenance and, in addition to having aesthetic characteristics of great elegance, it's waterproof and resistant to extreme climatic conditions.
The material's resistance to external atmospheric agents makes it perfect for fences and its modularity allows you to combine designs and create particular fences.
In addition to the many advantages of composite wood, Ecolegno fences can be customized with different colors and finishes, making it very easy to transform a garden into a relaxing oasis to look at.
Ecolegno fences have also a very simple and fast assembly system and we directly provide a pre-assembled system with modules made of vertical aluminum uprights, caps and closing profiles.
Thanks to its versatility, Ecolegno fences can be used not only in private houses but also in restaurants and commercial spaces that include an outdoor spaces that must be necessarily separated from the street.
By installing an Ecolegno by Saimex fence, you'll create a real outdoor room and combine a unique design with excellent functionality.